GLM Mortgage Group is a team of dedicated individuals. Our goal is to make sure you have the best experience possible when shopping for a mortgage!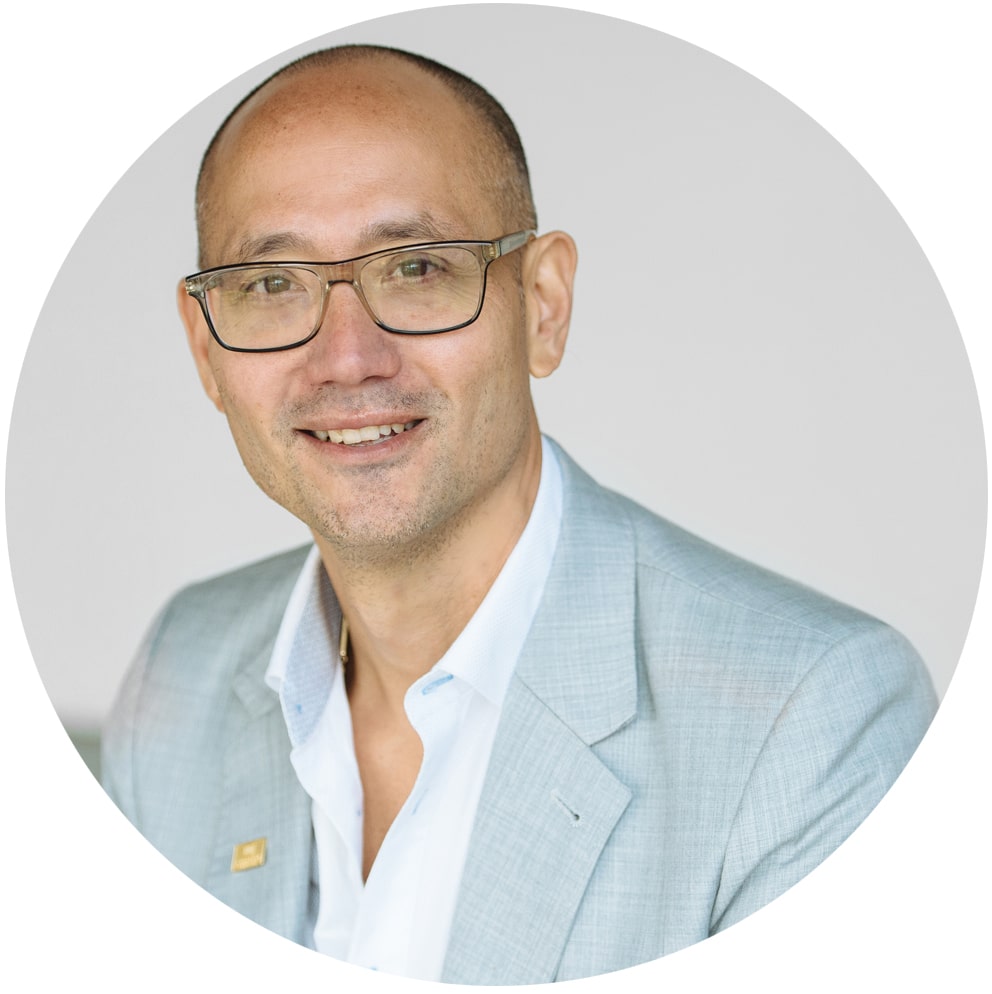 Geoff Lee
President | Principal Broker
Geoff Lee is the owner of the successful mortgage brokerage firm, GLM Mortgage Group powered by Dominion Lending Centres. With 30 years of expertise within the real estate industry, and over a decade as a mortgage broker, he has extensive knowledge and experience to help his clients Canada wide. Geoff is committed to learning and expanding his knowledge of current mortgage trends and is a proud member of the Mortgage Brokers Association of British Columbia (MBABC) and Mortgage Professionals Canada (MPC). Although Geoff's passion is financing, he also has a huge heart for giving back. Geoff is a co-founder and Director of the Imani Orphan Care Foundation
(www.imaniorphancare.com)
which has been operating since 2010. Imani Orphan Care empowers and protects abandoned and orphaned children throughout Kenya, Africa, by providing a safe home, medical care, education, and tools to escape severe poverty. This is done though life-transforming sponsorships, self-sustaining projects and employing local caregivers and staff. With every mortgage completed Geoff gives back a percentage of his revenues to Imani. Geoff's clients know they not only get an outstanding mortgage broker, but they are also helping support orphans in Kenya, when they work with the GLM Mortgage Group. Geoff's excellence has led to recognition and awards, including:
Over 375 FIVE STAR Google Reviews and growing
Top 50 Mortgage Broker in Canada
Canadian Mortgage Award Winner for Best Customer service in Canada
Canadian Mortgage Award Winner for Mortgage Broker of the Year | British Columbia
Finalist for Canada's Excellence in Philanthropy and Community Service
Dominion Lending Centres Top 15 Brokerages
Member of Dominion Lending Centre's and Canadian Mortgage Professional's Elite Hall of Fame.
Geoff's success is built on his desire to help others, and it shines through daily in his involvement within his company, community, and through his foundation.
Amy Anderson
Operation Manager
Amy's previous experience includes education and employment as a Legal Administrative Assistant, Property Management as well as a background in Marketing and Customer Service gained through owning/operating a local retail store for over 20 years. She takes pride in executing strong time management skills and a desire to go the extra mile, always ensuring that clients are updated and never feel left behind. Amy has a passion for meeting, interacting with, and assisting people in reaching their goals whether in their personal or professional lives. She is always excited to be a part of making one's dreams become a reality. Amy is a proud mom of three who are all moving on to their next phases of life with her eldest daughter pursuing her nursing degree, her middle son playing in the Western Hockey League and her youngest son still at home entering high school. In her spare time, Amy can be found at the rink and spending quality time enjoying lake life with her family at their summer home in Osoyoos, BC.
Aleasha Campbell
Administrative Assistant
Aleasha is the newest addition to GLM Mortgage Group. Having spent the last 12 years at home raising her kids she is excited to get back into the workforce and join GLM as their new Jr Administrative Assistant. Aleasha is excited to use her past managerial experiences to assist the the GLM team in efficient and seamless client service. Aleasha is very detail oriented, organized and takes great pride in everything she does. Aleasha has four kids so if she isn't working than you can catch her volunteering at her children's school, the ice rink or at the dance studio. Aleasha enjoys fitness, reading, movies and board games with her family.
Aidan Schweinbenz
Blog Content Creator
Aidan Schweinbenz is our
Blog Content Creator
.  He has
graduated with honors in BsocSc
in Political Science with a Minor in Management at the University of Ottawa. Whether he is home in British-Columbia or studying back in Ottawa he is excited to help create meaningful and impactful content for GLM Mortgage Group. Aidan truly enjoys connecting with people, and has a community mindset. He is excited to help inform, educate, and celebrate everyday with the GLM community. He is very philanthropic, and also has a passion for fitness, health, and spending time with friends and family.
Amy Ramdani
Administrative Assistant, Social Media Specialist
Meet Amy R, a talented social media manager who has a passion for creativity and communication. With a knack for curating content and analyzing data, Amy helps GLM grow its online presence and reach their target audience, while also being supporting in everyday business. When she's not at work, you can find her spending quality time with her family and enjoying the simple things in life.
Sara Porteous
Jr. Administrative Assistant (unlicensed)
Sara has been at home taking care of her toddler for the last 2 years, and while she has greatly valued the experiences afforded to her through that time, she looks forward to applying her organizational and people skills to the team at GLM. Sara thoroughly enjoys seeing a task through to completion, and her many years in client-facing positions have provided her with a love of communication and a sincere joy in providing an excellent customer experience. She is a mom of two, as well as four very rambunctious dogs so you will always catch them outside on local trails or exploring parks. She loves to travel, read, and spend as much quality time with her family as she can.
Cody
Senior Envelope Licker
Cody has been with GLM Mortgage Group since the beginning. Cody is frequently in the GLM office hanging out and takes his role as Senior Envelope Licker very seriously. When Cody is not in the office licking envelopes you can find him heading into the trails and going on long walks.